The original Vegas mega-resort, award-winning and iconic casino with slots, table games, poker and sport betting rooms, and VIP service. High stakes games available. Built by Steve Wynn in the late 1980s, the Mirage was the first resort to be built with money from Wall Street. It's been recognised for having ushered in the era of modern casinos and resorts in Las Vegas, with emphasis on luxury and entertainment.
The Mirage Casino Review
This whopping, gold-tinted casino cost $630 million to build, and as such, it holds the title of most expensive casino in the world. Actual gold dust was used to tint the casino's windows gold, making them extremely expensive and difficult to create.
The Mirage prides itself in showcasing death-defying acts by trained professionals, having featured headliners such as the legendary Siegfried and Roy and entertainer extraordinaire Danny Gans. With 9,300 m2 of gaming space, an atrium dedicated to the best in entertainment, and even an artificial volcano, there's something for everyone in this casino.
Recommended Online Casinos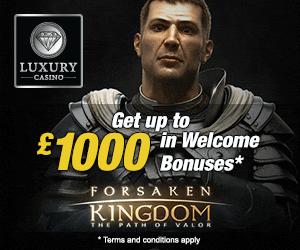 Play at safe and trusted casino sites
Check out more top rated casinos
Find out other recommended casino reviewed and checked by Mayfair Casinos team.
Gaming options
Casino staples Baccarat, Blackjack, Craps and Roulette can be found in the wide gaming space of the Mirage, but there is also a wide range of other table games available. Pai Gow Tiles and Pai Gow Poker, Let It Ride Stud Poker, and Big Six are also found here.
The slot machines at the casino are also quite diverse, with denominations ranging from $0.01 to $1,000. For the more affluent, a semi-private High Limit Lounge is also available, with a dedicated private bar, buffet, and restrooms.
Dining options
There are dozens of restaurants in the Mirage, and whether you're after some great steak, pizza, or frozen yoghurt, the experience should prove to be quite enjoyable. Fine dining options include Tom Colicchio's Heritage Steak, Stack by Chef Brian Massie, and Iron Chef Morimoto's namesake restaurant.
Entertainment
The Mirage often shows sporting events, but the showcases live performers more. Comedic performances from Kathy Griffin and Nick Cannon are commonplace here, and musical performers include Boyz II Men and Nicki Minaj. The Mirage is, however, more well known for their exclusive Cirque Du Soleil performance called "LOVE", which involves remixes of popular Beatles songs. The show is on every day except Wednesdays.
Dress code
The Mirage doesn't impose a strict dress code on its guests, but the fine dining restaurants do require their patrons to be dressed in business casual attire.
Membership
Mlife membership is encouraged if you wish to make the most of your stay at the Mirage. Using your Mlife membership will allow you to incur points for every dollar spent at the Mirage, with points redeemable at any of the 12 MGM resorts across the world.
Contact
Website: https://www.mirage.com
Phone: +1 702 791 7111
Fax:
Email:
Opening hours: Mo-Su
Address:
3400 S Las Vegas Blvd
Las Vegas
Nevada
NV 89109
US