A popular local adage states that "Nothing ever changes in Las Vegas – except the way it looks and the people who live here." Indeed, a person could drive around the valley once a week and spot new ground-breakings for schools, shopping centres, office complexes, planned communities, health clinics, and more.
Native residents – especially the old timers – are amazed at the continuing proliferation of megaresort casinos. They can tell you about the not-so-distant past when Las Vegas had 5,000 residents and was little more than a watering hole for area miners and people on the way to somewhere else. The 1.2 million people who have arrived here since have been intent on making their own mark in a once barren desert.
With lots of wide-open spaces and a gambling industry that encourages risk and entrepreneurship, the Las Vegas Valley isn't into dwelling on the past. Its people are writing modern American history today. This quintessentially 20th-century city wasn't incorporated until 1911, and half of its current residents weren't here 10 years ago. But that's not to say this desert community, whose name means "the meadows" in Spanish, doesn't have some old stories to tell.
Have you tried these casinos?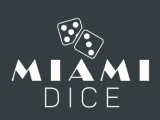 A 100% Match Bonus, with a maximum bonus of £300 PLUS 50 Bonus Spins on Starburst. Plus 500 LOYALTY POINTS!
18+. New players only. Min. deposit £20. Max. bonus bet is £5. Bonus spins on selected games only and must be used within 72 hours. Winnings from Bonus spins credited as bonus funds and capped at £100. Bonus funds expire in 30 days, unused bonus funds will be removed. Welcome Offer is 100% of your first deposit up to £300 plus 50 bonus spins on Starburst. Bonus funds are separate to Cash funds, and are subject to 35x wagering the total bonus & cash. Only bonus funds count towards wagering contribution. Affordability checks apply. Terms apply. BeGambleAware.org.
Ancient Roots
Ancient signs of human activity date back 11,000 years, but archaeologists believe that the region wasn't truly inhabited until about 2500 B.C. A hunting-and-gathering Indian society took root, and around 300 B.C. a group called the Basket Makers appeared on the scene. Pit houses were dug into the earth, and a semblance of a village lifestyle had begun.
Anasazi Indians settled around the washes and valleys to the north and east of what is now Las Vegas around A.D. 800. They grew mainly corn, beans and squash; hunted with bows and arrows, and made baskets and pottery. Adobes began to dot the landscape. But by A.D. 1050 the area was abandoned. Scientists suggest that a prolonged drought, or flooding, may have destroyed the Anasazis' agricultural base. Others cite malaria, and still, others see a connection with the collapse of Mexico's Toltec empire.
For the next seven centuries, the Paiute tribe occupied the region. These peaceful people greeted their first European in 1776 when Father Francisco Garces, a Franciscan friar, was blazing the Old Spanish Trail. That encounter, a fleeting one, was followed 50 years later when trader and explorer Jedediah Smith ambled through. Then, John C. Fremont led a party through town. Fremont — an expedition leader, Army general and future presidential candidate — described in detail the gushing springs in the valley in 1844. Though he discovered little that hadn't already been seen by previous explorers, his painstakingly accurate maps of the Nevada landscape gave his ventures lasting significance. He was the first to identify the stark region as "the Great Basin." Fremont's name today adorns downtown's most famous street.
The Old West
As the story goes in the West, so it went here. Exploration eventually ended in exploitation. The Paiutes lost control of their land. By the mid-1850s, the Las Vegas Valley was a stop on what had become a well-travelled stretch now dubbed the Mormon Trail. Mail service and freight trains began to ply the route between Salt Lake City and Los Angeles — and the spring waters of the valley provided a bit of refreshment along the way.
The Mormons, now established in Salt Lake City, aggressively moved into northern and southern Nevada to proselytize and establish settlements. The settlement of the Las Vegas Valley began in earnest in 1855 when Mormon Prophet Brigham Young sent a group led by William Bringhurst to begin a Las Vegas Mission. The mission was to serve a dual purpose: establish supply stations along the Old Spanish Trail and convert the Native Americans.
The missionaries truly felt exiled in the wilderness. Despite the natural springs, the desert heat tortured them, and the Southern Paiutes were not receptive to their message. Though some Indians were converted, they also indulged in the pastime of carrying off crops and stealing livestock. For the Mormons, sustenance consisted mainly of dry bread. A year later, in 1856, Young sent another group to mine lead ore in the area.
The discouraged missionaries pulled out by 1858, but small-scale mining continued until 1861, when small traces of silver were found and a sizable gold strike was made near the current site of Hoover Dam.
A permanent settlement took root in 1865, when Octavius Decatur Gass took ownership of the Old Mormon Fort and established a station to supply Las Vegas Valley miners and settlers.
Meantime, Civil War brought "Battle Born" Nevada into the Union in 1864, and dusty Las Vegas had its first post office by 1892. But this windblown corner of the Mojave Desert, which actually remained part of the Arizona Territory until 1867, wasn't going to be easily tamed.
Water was, and is, the key to Las Vegas' evolution. A few hearty homesteaders tapped into the valley's aquifers to build a rudimentary trading economy.
In 1903 the San Pedro, Los Angeles and Salt Lake Railroad bought a ranch on the site of an abandoned infantry station known as Fort Baker, and made it a division point on its freight line. By now, freighting had become big business, stimulated by gold and silver strikes at Tonopah and Goldfield, 150 miles to the north. The commerce began to transform Las Vegas from a tent town to a community with house and stores.
Then, in 1910, Mother Nature struck. Flash floods washed out more than 100 miles of track on the Nevada route to Salt Lake. It took five months to fix the track. Coupled with the boom-and-bust cycle of mining operations, the calamity nearly wiped out Las Vegas.
The town clung to life as a ramshackle railroad town with little more than a subsistence economy. Hardscrabble residents were mainly railroad employees, miners and merchants doing most of their business with Mormon ranchers and farmers scattered around southern Nevada.
Gradually, the economy revived. The railroad and its Las Vegas Land and Water subsidiary opened more tracts for development. Then the Union Pacific Railroad bought the San Pedro, Los Angeles and Salt Lake line, opening up a transcontinental connection. Land speculation wasn't far behind.
The City's Beginnings
The city of Las Vegas, population 3,000, incorporated in 1911 — 32 years after Reno achieved that status 400 miles to the north.
Las Vegas was a wide-open town. It got through Prohibition and the Depression with bootlegging, bawdy houses, quickie divorces and, of course, gambling. While other states were outlawing prize fights, Nevada saw pugilism as a profit maker too. Gov. Reinhold Sadler signed into law the nation's first formal prizefighting legislation, saying, "I believe it will bring not only a great deal of money, but it will bring monied men." Nevadans didn't worry much about their "rotton burrough" reputation as long as the dollars kept flowing.
The most notorious section of Las Vegas was called "Block 16," an anything-goes red-light district in the downtown area. Dating back to 1905, Block 16 and its gambling parlours were ahead of their time; Gov. Fred Balzar didn't legalize gambling until 1931. But that was a mere formality. Gambling, in fact, had been legalized once before, in 1869, and then outlawed in 1910. Gambling operators had, of course, continued to ply their trade through the years. True to their independent and entrepreneurial spirit, Nevadans hadn't waited for politicians to tell them what to do.
Still, no other state had dared to go as far as legalizing gambling. Now, with legal cover, gambling halls began to come out of the shadows and promote their dice games, card tables and slot machines, known affectionately as one-armed bandits. The transition from sawdust joints to full-service hotel-casinos was inevitable.
Also in 1931 came the Hoover Dam project, the biggest single kick to the southern Nevada economy. The project embraced as a part of President Franklin Roosevelt's Works Progress Administration was seen as a way to create jobs and bring water to the southwest desert. Over a four-year span, this massive federal project brought 5,000 workers and a veritable cascade of money into the area. For Las Vegas, the damming of the mighty Colorado River was indeed a watershed event. The Hoover Dam provided the first reliable source of water, along with cheap electricity to meet the growing city's prodigious demands. It left the region with a recreational jewel called Lake Mead and a quaint suburb named Boulder City. Sixty years after the dam was completed, this quiet community remains the only one in Nevada that prohibits gambling, a holdover from the feds' anti-gaming fervour. Perhaps more than any other Nevada town, Boulder City has retained a conservative, patriotic and religious flavour from its dam-building days. Camp Sibert was established in 1941 to guard against sabotage at Hoover Dam. Retired veterans and true-believing Mormons have long played significant roles in town politics.
Uncle Sam helped boost the local economy again five years later when a Las Vegas airfield was converted into the nation's premier training school for pilots and gunners. Industry sprang up to fuel the war machine. Along with the Army Air Corps gunnery school (now named Nellis Air Force Base) was an industrial complex called Basic Magnesium Inc. This plant, built 15 miles southeast of Las Vegas in Henderson, manufactured munitions and bomb components. Being far enough inland, the federal government figured that southern Nevada was a safe place to train pilots and make weapons.
Beginning in 1950, the newly created Nevada Proving Ground, 100 miles to the north, would shake Las Vegas' foundations. The atomic era had arrived. At one point, atomic bomb tests were conducted on a monthly basis — above ground. School children would be herded off the playgrounds during detonations, but most townsfolk took patriotic pride in the sound of freedom. The proving ground later renamed the Nevada Test Site, grew along with its mission to ensure that America's nuclear stockpile would always be ready. Opening with 680 square miles of desert scrub, the site expanded to 1,350 square miles, an area slightly larger than Rhode Island.
While the military was busy north of town, the casinos were spreading south. Gambling was the city's No. 1 business, and the downtown casinos were evolving into larger hotel resorts on Las Vegas Boulevard ("The Strip") south of town. The famed thoroughfare, also known as the Los Angeles Highway back then, got its name from a former L.A. police captain who bought the Pair-O-Dice Club along the barren stretch in 1938. He said the road reminded him of the Sunset Strip.
Motel-style resorts started popping up. The El Rancho opened in 1941. The Western-themed Last Frontier opened in 1942, using a stagecoach to bring gamblers from the airport.
Meantime, Washington was encouraging Las Vegas to clean up its act. Block 16 was shut down in 1941 when the War Department threatened to bar service personnel from the entire town. "Sin City" was learning that it had better play by the rules, and the rewards were forthcoming.
Boomtown
The `50s and `60s in Las Vegas marked one of the nation's biggest building booms. With the advent of air conditioning, interstate highways and transcontinental travel, Las Vegas was becoming a destination resort. For the gambler, it was like Palm Springs and Palm Beach — only better.
The nine-story Riviera hotel became the first high-rise resort in 1955. It was followed by the 15-story Fremont hotel downtown. Elvis, the Rat Pack and Wayne Newton became regular headliners at The Strip resorts, and lounges featured such household names as Don Rickles, Buddy Hackett, Shecky Greene, Alan King and Louis Prima, all for the cost of a drink.
Among the cowboys and the construction crews, the city started to become more urbane. KLAS, the valley's first TV station, went on the air in 1953. An extension of the University of Nevada was established and eventually became known as University of Nevada, Las Vegas.
By 1960, the city's population had grown to 65,000. One of the newcomers was Howard Hughes. The eccentric billionaire started buying up casinos, including the Desert Inn (where he lived), Sands, Landmark, Silver Slipper, Castaways and Frontier. Paying top dollar for the properties ($14 million for the Sands and $13 million for the Desert Inn), Hughes sparked an intense round of speculation and opened the door for corporations to get into the gambling business. Such companies, sensitive about their image, tried to push smaller and less savoury operators aside (our close-up in this chapter).
The MGM Grand was built in 1973, and its 2,100 rooms made it the largest hotel in the world at that time. With funding from the deep pockets of well-known corporations, such as Hilton, and local start-ups like Circus Circus, gambling projects have been getting bigger ever since. In 1990, Circus Circus opened the 4,032-room Excalibur, which claimed the distinction of being the world's largest hotel-casino. In 1994, a new MGM Grand was built with 5,005 rooms, and that hotel recaptured the "worlds largest" honours.
Free of the slow-growth ordinances enacted by its northern neighbour Reno, Las Vegas boomed unabated. While burnishing its reputation as an entertainment capital, it became home to a growing legion of full-time residents. Sunny skies, cool casinos and no state income tax have made Las Vegas the country's fastest growing city.
In 1995 Clark County surpassed the 1 million population mark, attracting newcomers at the rate of 4,000 to 5,000 a month. Tract-home developments sprawled toward the mountains, giving Las Vegas the feel of a new Los Angeles. In fact, nearly half of the new southern Nevadans came from recession-wracked Southern California in the 1990s.
One of the newest chapters in Las Vegas history is being written by Steve Wynn. Arriving in the late `60s from New Jersey, this son of an East Coast gambler is credited with taking Las Vegas gaming to the next level. With financing from junk-bond king Michael Milken, Wynn built The Mirage for $610 million and set new standards for opulence and cash flow. His $1.3 billion Bellagio resort opened in October of 1998 on the land once occupied by the Dunes Hotel.
Major hotels opening in 1999 include Mandalay Bay, located at the south end of The Strip; Paris, located next to Bally's at The Strip and Flamingo Road; and the Venetian, located center-Strip where the Sands Hotel-Casino once stood. The 21st century seen Las Vegas grow even more, and the Strip continued to change. Several old casinos have been demolished and many new, elegant, luxurious and glamorous casinos are now the centres of gambling, entertainment and dining.