Vice and dice . . . they roll together. And from the beginning, organized crime has had its hand in Las Vegas. Called an "open town," Las Vegas became a magnet for syndicate bosses from Kansas City, Chicago, Cleveland, New York and other eastern cities. Sniffing easy money, the underworld families saw new profit centres in this new city.
In the late 1930s, Meyer Lansky and Benjamin "Bugsy" Siegel consolidated a bookmakers' national network in Las Vegas, meaning that betting lines and cash were wired through town. After dabbling in downtown casinos, Siegel set his sights on creating a full-fledged resort. Construction of the Flamingo began in 1946, but cost overruns taxed the patience of his mob financiers. When the casino finally opened and immediately flopped, Siegel was a marked man. Suspected of syphoning money for himself, he was gunned down at his Beverly Hills home, and a Las Vegas legend was born.
The mob didn't skip a beat. Phoenix boss Gus Greenbaum took over the Flamingo, and the second opening was a big success. The $5 million property was years ahead of its time as the state's first full-service resort. Others would quickly spring up, bankrolled by organized crime and the Teamsters' Central States Pension Fund.
Have you tried these casinos?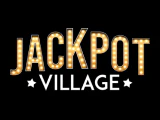 Get 20 Bonus Spins on Fortunium (No Deposit Required) Plus 200 Bonus Spins on Book of Dead
18+. New players only. Min. dep £20. Max. bonus bet £5. 20 bonus spins on Fortunium (No deposit required) on registration plus 200 Bonus spins on Book of Dead on your 1st deposit. Winnings from all spins credited as bonus funds and capped at £20. Bonus funds are separate to Cash funds & subject to wagering requirement (40x deposit plus bonus). Only bonus funds contribute towards wagering requirement. Bonus funds must be used within 30 days, spins within 72hrs. Affordability checks & Terms apply. BeGambleAware.org.
Union president Jimmy Hoffa wielded the $167 million Teamsters fund. The money supported casino owner Moe Dalitz's enterprises along The Strip, including the Dunes hotel. The fund helped purchase golf courses and real estate and even built Sunrise Hospital, the city's first private-care facility.
Convicted in 1964 on mob-related charges, Hoffa disappeared after he served his time. But the "wise guys" were running free in Las Vegas.
The Thunderbird, the Stardust, the Aladdin and other smaller joints were well-known fronts for the mob. Ostensibly regulated by Clark County officials, the operators routinely skimmed profits and flaunted the law. As depicted in the 1996 movie Casino, gangland activity included shakedowns, beatings, bombings and, of course, slayings. The streets of the "open city" at times resembled a shooting gallery as rival Mafia families settled scores.
News accounts of organized crime caught the eye of Tennessean senator Estes Kefauver. His organized-crime investigation zeroed in on the corruption and forced the state to step up its regulatory presence. The threat of intervention (not to mention taxation) by Washington was to be avoided like the plague. With millions of dollars pouring through casinos each year, it behoved the state to take control and ensure that it got its share of the action.
In 1960, the State of Nevada compiled its first List of Excluded Persons, popularly known as the Black Book. The original issue named 11 people who were barred from casinos, and consorting with known hoodlums was a sure way to fall into disfavour with state gaming regulators. Among those on the list was Mafia chieftain Sam Giancana. When Frank Sinatra hosted Giancana at Lake Tahoe's Cal-Neva Lodge in 1963, the singer effectively aced himself out of any casino ownership opportunities.
Sinatra and Las Vegas' burgeoning Italian-American community were a source of pride and frustration. The "chairman of the board," as Sinatra fashioned himself, was a big hit on The Strip. He and other top entertainers were earning $100,000 a week, a record-setting amount in those days. His crowd brought glitz and excitement as they gambolled and gambled along The Strip. But there was a darker side. The entourage included the flotsam and jetsam of society, heightening concerns about corruption and illicit activity.
Nevada cultivated the bad-boy image. Politicians accepted free rooms, booze and prostitutes from mob-operated casinos. Crime families placed their people into innocuous-sounding positions at hotels, thereby circumventing the rigorous employment screenings required for top-level jobs. In reality, the titles were meaningless. In some cases, a food and beverage manager would be running the entire property. The result: The mob was raking in a minimum of $10,000 a day from some of the larger casinos.
In an effort to untangle and expose these backroom dealings, two governors in the `60s and early `70s beefed up Nevada's policing powers. Gov. Grant Sawyer refined the investigative and enforcement arms of the Gaming Control Board by creating a State Gaming Commission with wide-ranging authority to approve or reject gambling licenses. Gov. Paul Laxalt followed by pushing through a law permitting corporate licensing of gambling operations — hitherto not allowed. This brought the strict eye of the U.S. Securities Exchange Commission into the regulatory picture.
Billionaire Howard Hughes attempted to clean up the casinos he purchased. He hired straight-arrow, college-trained executives. He marshalled large security forces armed with the latest surveillance gadgets. Ultimately, however, his efforts failed. His money kept disappearing.
Despite the efforts of state regulators in the `60s and `70s, reputed mobsters managed to keep their gaming licenses. Frontmen such as Allen Glick, a San Diego businessman, were installed at resorts such as the Stardust. The real operators were in the shadows.
Eventually, though, the influence of corporate America began to loosen the mob's grip on casinos. In the 1980s these companies began implementing tighter cash accounting rules in their gambling halls. This gave state regulators the impetus to insist on the same statewide. Wall Street sharpies dictated that profit margins were to be rated and analyzed as never before. No one, including wise guys, would be allowed to drag down the bottom line. In 1993 Hilton Corp. razed Bugsy Siegel's fortress-like suite, with its false stairways and bulletproof office. The mob, it seemed, was no match for the likes of MGM, Bally and Circus Circus.
America, too, was changing Las Vegas. Amid the brighter lights and the hordes of tourists, the city was becoming a family destination. Mob mayhem was no longer part of the program. The business that Bugsy started was now under new ownership.