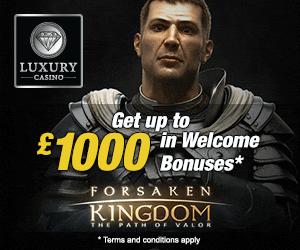 The Casino Café de Paris is designed for slot machine enthusiasts. It also offer access to an VIP area with high-stakes video poker games. A Vegas-like experience right in the heart of Monte Carlo, the Casino Café de Paris offers its guests a wide range of games, delicious food, and an unbeatable ambience.
Casino Café de Paris Review
Casino Café de Paris is a haven for slot machine enthusiasts. Those who appreciate science fiction and futuristic interior design will find the casino a great place to visit.
Entering Café de Paris is like walking into a Star Trek spaceship. Blue arches of light that cover the casino, facilities that resemble ultramodern machinery, and slot machines that pay homage to popular sci-fi series like Star Wars make the casino a gem of a destination.
Recommended Online Casinos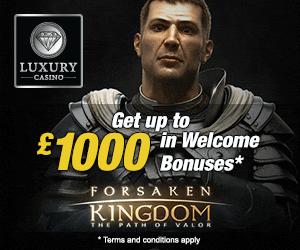 Play at safe and trusted casino sites
Check out more top rated casinos
Find out other recommended casino reviewed and checked by Mayfair Casinos team.
Gaming options
A visit to Casino Café de Paris is like going to the best Vegas casino. It has more than 1,200 machines, which are regularly updated in order to give guests the latest in slot gaming. Commonly, the slot machine pay-out rate in Vegas casinos is 75%. However, in Café de Paris, the pay-out ratio is 91.80%.
Café de Paris takes slot and e-table gaming to the next level by integrating games into huge, oblong-shaped tables. Players face one another while playing electronic roulette or sic bo on a table that's made for socializing.
Dining options
Cafe de Paris is well known for, The Brasserie 1900 where world-renowned chef Jacques Lambert serves his signature dishes. The restaurant can hold up to 30 people, but its terrace can hold a larger number of guests (more than 100). Café de Paris' terrace provides guests with a great light display and a panoramic view of the casino's nearby landmarks.
The casino also has The Bar Des Jeux for guests who are looking for a quick, refreshing drink. It was recently renovated in order to fit the casino's modern theme.
Entertainment and events
Café de Paris regularly holds stage performances for the casino's guests, as well as annual events like the prestigious Monte-Carlo Sporting Summer Festival. It also participates in internationally recognised events such as the Oktoberfest, and features concerts for well-known singers in the U.S. who have a huge following in Europe.
Dress code
The dress code in Café de Paris is smart casual. Guests can wear anything apart from slippers, shorts, and tank tops.
Membership
Café Casino de Paris provides a membership card to guests that entitle them to several discounts at facilities controlled by the Monte Carlo SBM.
Contact
Website: https://www.montecarlosbm.com/en/casino-monaco/casino-cafe-de-paris
Phone: +377 98 06 23 00
Fax:
Email: [email protected]
Opening hours: Mo-Su
Address:
Place du Casino
Monte Carlo
98000
Monaco