Prestigious and iconic casino with rich history, legendary décor and full range of table games and slot machines. The first casino in the Principality of Monte Carlo, the Casino de Monte Carlo ushered in the age of gambling and provided the royal family with the income it needed to stay afloat. Years after its establishment, the Monte Carlo Casino continues to astound guests and gamblers.
Monte Carlo Casino Review
Casino de Monte Carlo is well-known for offering the biggest table game selections in all Europe. It is home to the Grand Theatre de Monte Carlo and the classical ballet company Les Ballets de Monte Carlo.
Recommended Online Casinos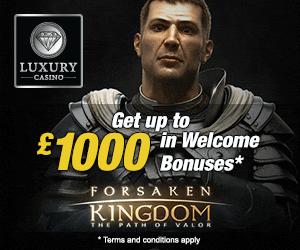 Play at safe and trusted casino sites
Check out more top rated casinos
Find out other recommended casino reviewed and checked by Mayfair Casinos team.
The casino has been standing for over 150 years, making it a fine location for movies that require the feel of a Victorian-era backdrop. It has been used several times as a location for James Bond films including Never Say Never Again, GoldenEye, and CBS Climax's Casino Royal episode. It was also used as a set for filming Ocean's Twelve.
Gaming options
Monte Carlo Casino's table game rooms are separated into 4 areas namely Salon Europe, Salons Privés, Salle des Amériques, and Les Supers Privés. All table game rooms are open from 2 PM onward. Casino Monte Carlo offers European, English, and American Roulette, Punto Banco, Chemin de Fer, Blackjack, Craps, and many other casino table games.
Like the table gaming rooms, the slot machines are separated into two other rooms namely the Atrium and Salle Blanche. The slot machine rooms also open from 2 PM onward.
Dining options
People who have a fine taste for food will be pleased with Monte Carlo Casino's restaurant selections. From budget dishes to the more sophisticated cuisine, guests will be able to find them all at the casino.
Le Train Bleu is an Italian restaurant located near the casino's gaming room entrance. The place is perfect for guests who want to enjoy authentic Italian food while marveling at Belle-Epoque-inspired interiors.
Le Mozaïk is a restaurant that offers Thai and Asian dishes. It is well known for its pasta station where guests can watch master chefs make fresh pasta from scratch. There's also a salad station in the restaurant where guests can freely make their own creations.
The casino rents private functions for guests, and is open every day from 2pm.
Entertainment and events
Monte Carlo Casino is a regular host to a variety of major tournaments and events around the world.
The casino has hosted the first 7 seasons of the prestigious European Poker Tour. It is also an ideal place for car racing fans to watch the annual Formula 1 Grand Prix Tournament. In 2014, Monte Carlo Casino will again be hosting the annual Monaco Yacht Show, which is the largest international exhibition of Yachting. 2013 was a very successful event that attracted 33,730 participants.
Dress code
No flip flops and shorts allowed. No military or religious uniforms allowed as well.
Rubber shoes aren't allowed in private rooms. The casino also requires its guests to wear a jacket inside private rooms after 8 PM.
You will also need one of these!
Membership
Like many other casinos, Casino Monte Carlo offers a membership option to their guests. The membership card gives members free access to the casino. It also acts as a discount card to the Monte Carlo Golf Club and Monte Carlo Country Club. The membership card also provides free access to all shuttle transfers within the vicinity, as well as act as the hotel room key for guests.
Contact
Website: https://www.montecarlosbm.com/en/casino-monaco/casino-monte-carlo
Phone: +377 98 06 21 21
Fax:
Email: [email protected]
Opening hours: Mo-Su 14:00 – 04:00
Address:
Place du Casino
Monte Carlo
Monte Carlo
98000
Monaco